Wildlife Adventures in Murchison Falls National Park | Animals Found in Murchison Falls National Park
Murchison Falls National Park has over 76 species of mammals that call this park their home including four of the big five this makes the Wildlife Adventures a lifetime experience. To have a complete big 5 list, you would need to pass by the Ziwa Rhino Sanctuary on the way to the park.
Animals are usually seen while on a boat cruise safari and during morning and evening game drives in the park. The most commonly seen animals are; African Bush Elephants, Giraffes, Cape Buffaloes, Uganda Kobs, Bushbucks, Jacksons Hartebeests, Oribi, waterbucks, and warthogs to mention but a few.
The big cats of Leopards and Lions- the King of the Jungle have higher chances of being seen when you do an early morning game drive before the sun is too much which forces them to hide.
Murchison Falls National Park is also home to a number of primates including Baboons, Patas monkeys, blue monkeys, Red-tailed monkeys Black-and-white Colobus monkeys, and Chimpanzees which are mostly found in the forested area of Kaniyo Pabidi part of Budongo forest.
Chimpanzee tracking in Budongo Forest – Wildlife Adventures in Murchison Falls National Park

Kaniyo Pabidi is a section of Budongo forest located in the boundaries of Murchison falls national park. You can track chimpanzees from Kaniyo Pabidi a section of Budongo forest, which is home to numerous other primates like baboons, red-tailed monkeys, black-and-white colobus monkeys, and blue monkeys, lots of rare bird species, and big game like Buffaloes, Elephants, and bush pigs with magnificent scenery.
The trek normally takes 3-4 hours depending on where the chimps nested the previous night, once located the people can stay in the presence of chimps for an hour watching them eat, play, rest and groom each other.
There is also an opportunity for a full day Chimp habituation experience, which has to be booked prior to your Uganda safari. This offers one time watching the chimps and following them along throughout the day for them to get used to humans.
Proposed Wildlife Safaris & Discovery Tours in Uganda to Murchison Falls National Park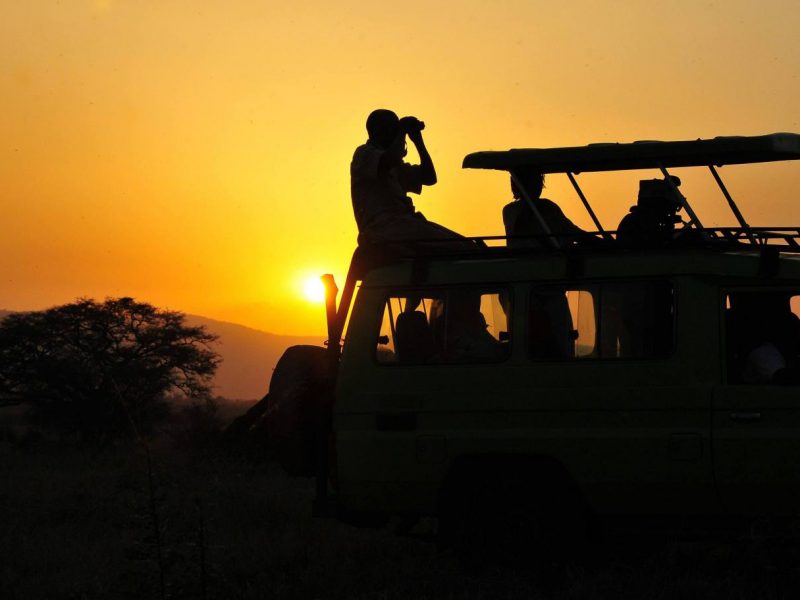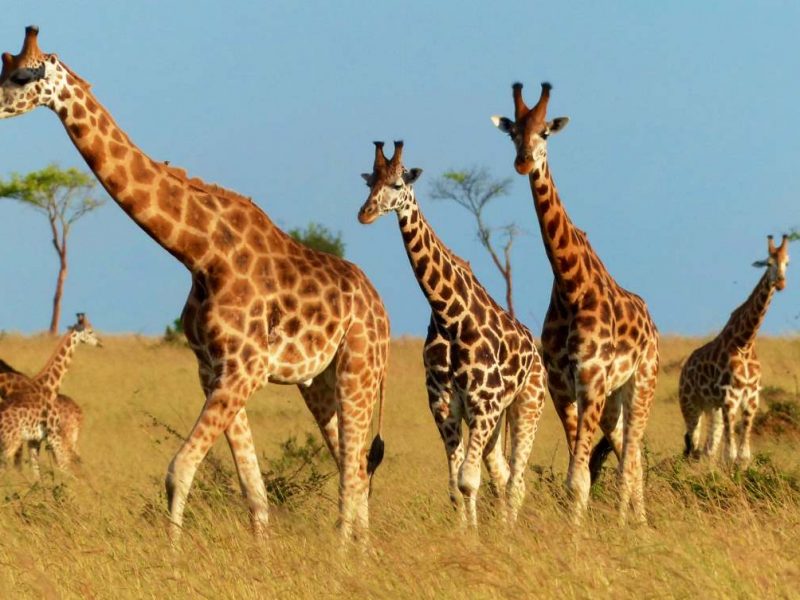 The 4 Days Uganda wildlife safari to Murchison Falls National Park takes you on a wildlife safari to northwestern Uganda with a guarantee of seeing herds of African Bush Elephants and Cape Buffaloes, Warthogs…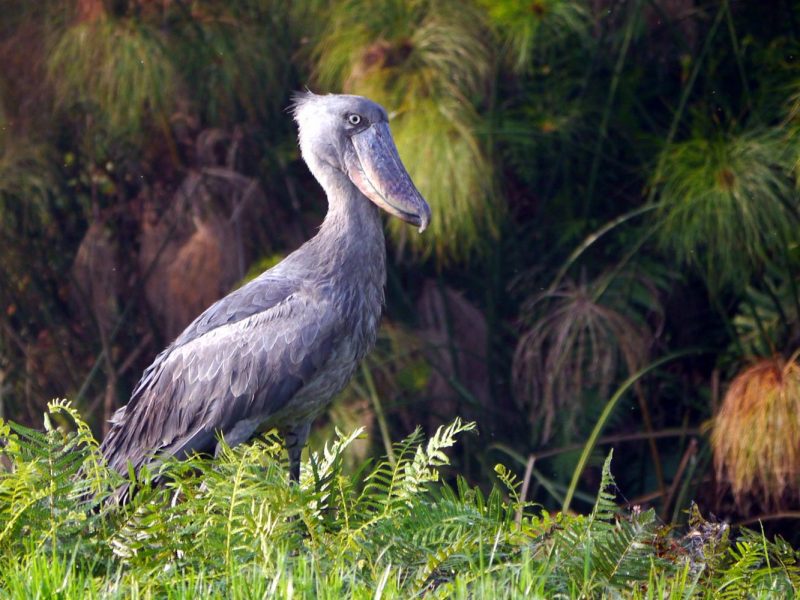 The 5 Days Murchison Falls Wildlife Safari Uganda Tour gives you a great time in the wild with great sights of the magnificent Murchison falls that falls from a 45m wall. Murchison falls National Park is Uganda's largest wildlife Safari park.